NORTHERN ARIZONA ADVERTISING AGENCY
BUILDING BRANDS SINCE 1995
A full-service agency, Prescott-based Helken & Horn has crafted over a thousand campaigns for a broad, diverse range of clients. We've earned the reputation for helping businesses energize their brands and motivate their consumers.
We work closely with clients to assemble advertising and marketing strategies, campaigns and media buys across print, TV, radio and digital that grab attention, spark imaginations, and deliver targeted results. Our talented, savvy team of graphic designers, copywriters, media planners and social media experts are ready to help your northern Arizona business make a real impact in the marketplace.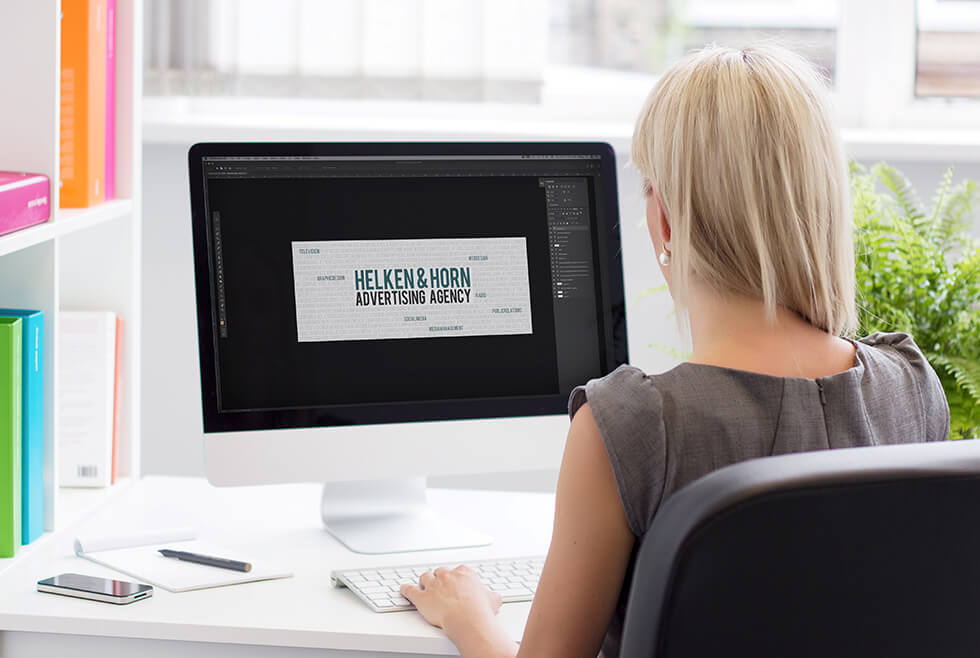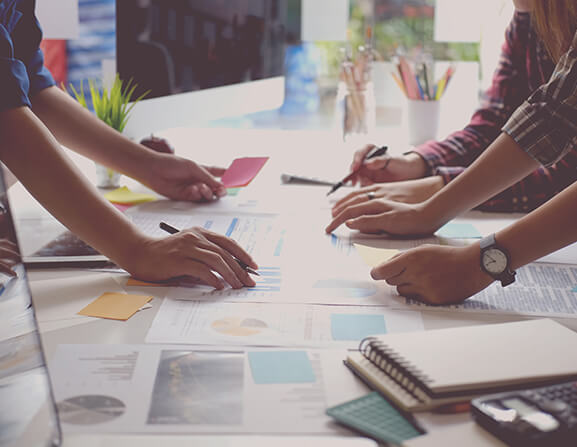 ABOUT US
SO WHAT EXACTLY DO WE DO?
Good question. Simple answer: Anything and everything it takes to help your business be known to the consumers you want to reach—the distinctive logo, the compelling web ad, the funny radio spot, the smart media buy. We write the scripts, produce the commercials, design the website, and coordinate every detail from first meeting through to the finished product. We can also help you make the most effective use of social media, from Facebook to Twitter to Instagram. So you can spend your time and energy growing your business. And we do it all in a way that's not just creative, but scalable to fit your budget.
Now that you know what we do, tell us what you do—and where you want to take your company. Call us for a free, no-obligation consultation.
"Tracey Horn and her team at Helken & Horn have helped make Barrett Propane a leading propane company throughout the Quad-Cities area. We meet weekly to review creative and make adjustments to our annual marketing. They're like having an in-house agency without the additional cost of hiring employees. We recommend them for any of your advertising needs."
– Dave Barrett, Barrett Propane
"From helping us plan our 50th Anniversary party to developing a company brochure, Helken & Horn has helped Fann Contracting with a multitude of marketing projects over the years. They've also helped support the non-profit division of our company, Fann Employees Making A Difference with press releases and photography. I recommend Helken & Horn to any company looking to develop marketing and advertising materials."
-Mike Fann, Fann Contracting
"I had the pleasure of working with Helken & Horn Advertising Agency for 20 years, before we recently sold and found them to be great partners in helping promote and advertise The Palace Restaurant & Saloon. They helped us with everything from print materials, press, television, to coordinating our dinner show series. We would recommend them to any business looking for creative partners to help them in all their advertising and promotions and happy the new owners continue to work with them as well."
-Dave Michelson, The Palace Restaurant & Saloon.
"Helken & Horn Ad Agency has branded YCCA to Mars and back! Our phone does not stop ringing! They take my napkin sketches and post it notes and turn them into ideas that work to promote our organization. They've even helped plan our annual event every year, making it memorable for all who attend."
- Sandy Griffis, Yavapai County Contractors Association
"Our business has been around for 40 years and it was time to update our logo and branding. Helken & Horn Ad Agency brought our image up to the 21st Century with a new clean look. We're proud to hand-out the print materials they've created and they continue to help to increase our overall sales year after year."
-Steve Blair, Blind Brothers Arizona
"Since 2005, Helken & Horn has handled all aspects of public relations for the Jewish Community Foundation of Greater Prescott (JCF). Helken & Horn is a well-respected advertising agency with a customized approach to its clients. Their professional, innovative, and experienced staff produce ad campaigns, press releases, websites, digital access, press and photo coverage that would rival any agency in a major city. For any non-profit organization or business seeking the best marketing firm in northern Arizona, I highly recommend Helken & Horn."
-David S. Hess, M.D., President
"In the competitive world of treatment centers, we knew we needed to partner with an agency that understood our objective of helping addicts. Helken & Horn helped us with a new brand look, website overhaul and SEO. We love the fact they are local and can meet with us at anytime. Their SEO strategist helped take our website from page 10 to page 1, which is amazing for a recovery center!"
-Robyn Chance, Arrowhead Lodge Recovery
Digital advertising and social media may be all the rage, but here in the northland, traditional marketing in print, radio and television is still the most popular way for people to learn about your business. Folksstill like their morning paperwith their cup of joe or...